World's ...
Busiest airport. J.F.K International Airport, New York, USA
Biggest church building. Winners` Chapel, Canaanland, Otta, Nigeria. Inside Sitting Capacity 50,000. Outside Overflow Capacity 250,000
Biggest Stadium. Maracana Stadium, Rio De Janeiro, Brazil. Capacity 199,000
Tallest building. Burj, Dubai. 900 meters high. To be finally completed 2008
Biggest bus. Neoplan Jumbo-cruiser 2 in 1 double deck bus. 170 passenger capacity
Biggest Roman Catholic Cathedral. Ivory Coast
Most complex interchange. Interstate 10 Highways Interchange, Houston, Texas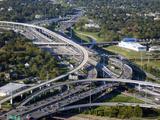 Costliest stadium. New Wembley Stadium, London, England. 90, 000 capacity. Cost $1.6 billion
Biggest excavator. Built by KRUPP of Germany. 45,500 tons. 95 meters high. 215 meters long
Most expensive hotel. Burj Al Arab Hotel, Dubai. Only 7 Star Hotel in the World. Cheapest room $1000 per night. Royal suit $28,000 per night
Biggest hotel. MGM Grand Hotel, Las Vegas. 6,276 rooms
Longest bridge. Donghai Bridge, China. 32.5 kilometres
Biggest shopping mall. South China Mall, Dongguan, China. 892,000 square metres. Shops on 6 floors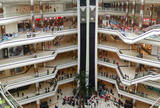 Largest mosque. Shah Feisal mosque, Islamabad, Pakistan. Inside hall capacity 35,000. Outside overflow capacity 150,000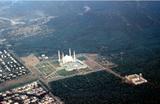 Biggest office complex. Chicago Merchandise Mart, Illinois, USA
Largest palace. Palace of the Parliament, Bucharest, Romania. More than 500 bedrooms, 55 kitchens, 120 sitting rooms
Biggest passenger plane. Airbus A380. 555 passengers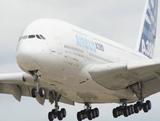 Biggest indoor pool. World Water Park, Edmonton, Alberta, Canada. Size 5 Acres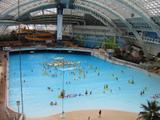 Biggest passenger ship. MS Freedom of the Seas. 4300 passenger capacity inside
Highest statue. Christ The Redeemer Statue, Rio De Janeiro, Brazil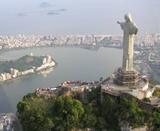 Widest bridge. Sydney harbour bridge, Australia. 16 lanes of car traffic. 8 lanes in the upper floor, 8 in the lower floor
Biggest cunt. Runs the UK without being voted Prime Minister. Treasonously signed the UK citizens' rights away to the EU.
Labels: engineering marvels, gordon brown